Early Concept - Engagement Overview
The diagram below provides an overview of the engagement activities undertaken since September 2019 and helped refine our master plan submission to the City. If you would like to receive updates on the master planning process, please join our Moody Centre TOD Area Master Planning Group mailing list by clicking here.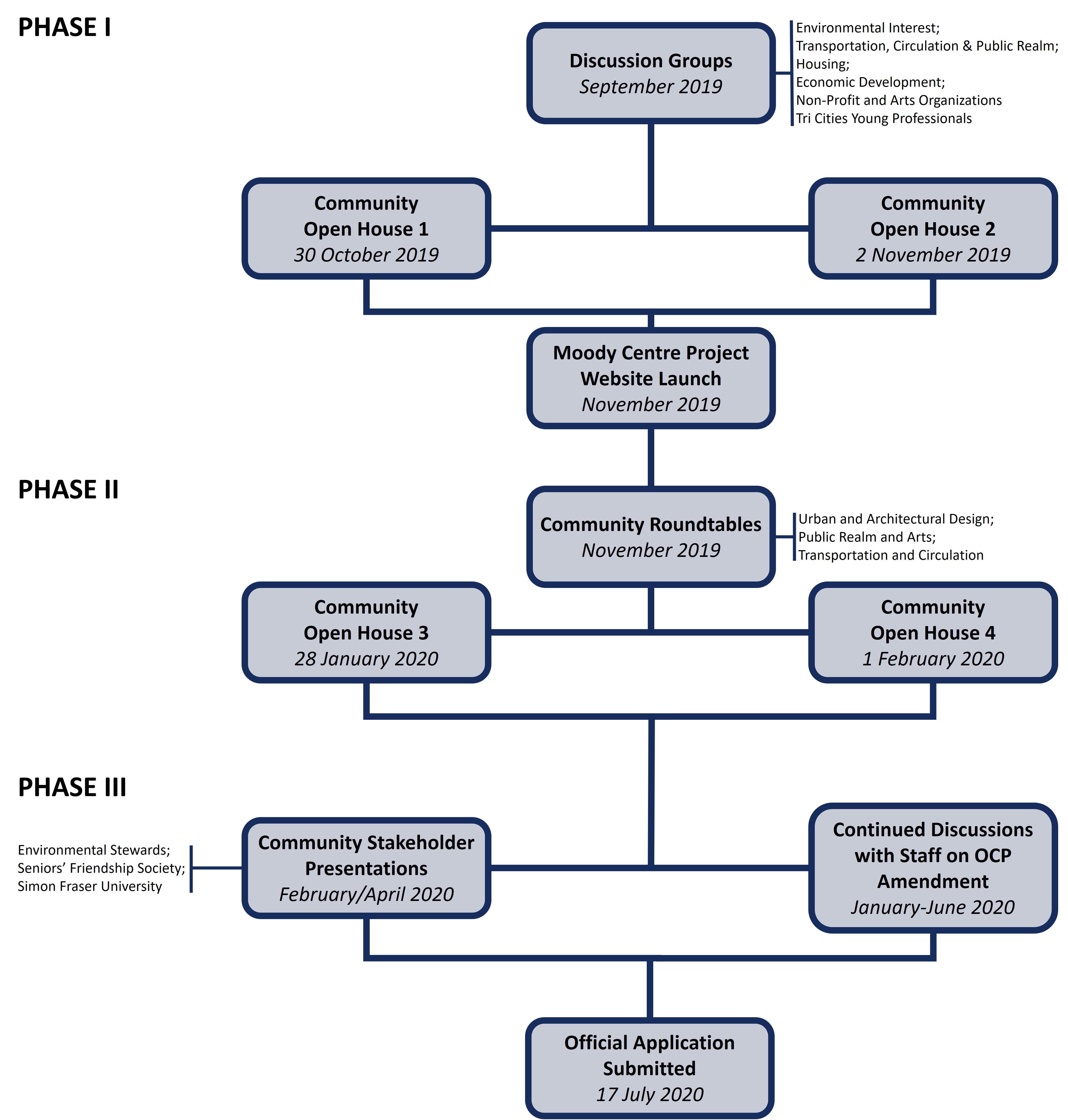 Following submission, the application will be subject to municipal review.