Preliminary Concept - Initial Vision
Community Priorities
The current vision for Moody Centre has been the product of over a decade of community consultation. During the development of the OCP many members of the community participated in the City's consultation process to share their thoughts and priorities for the future of Moody Centre. Below provides a snapshot of this input and how it has informed our own masterplan priorities.
What has informed our Vision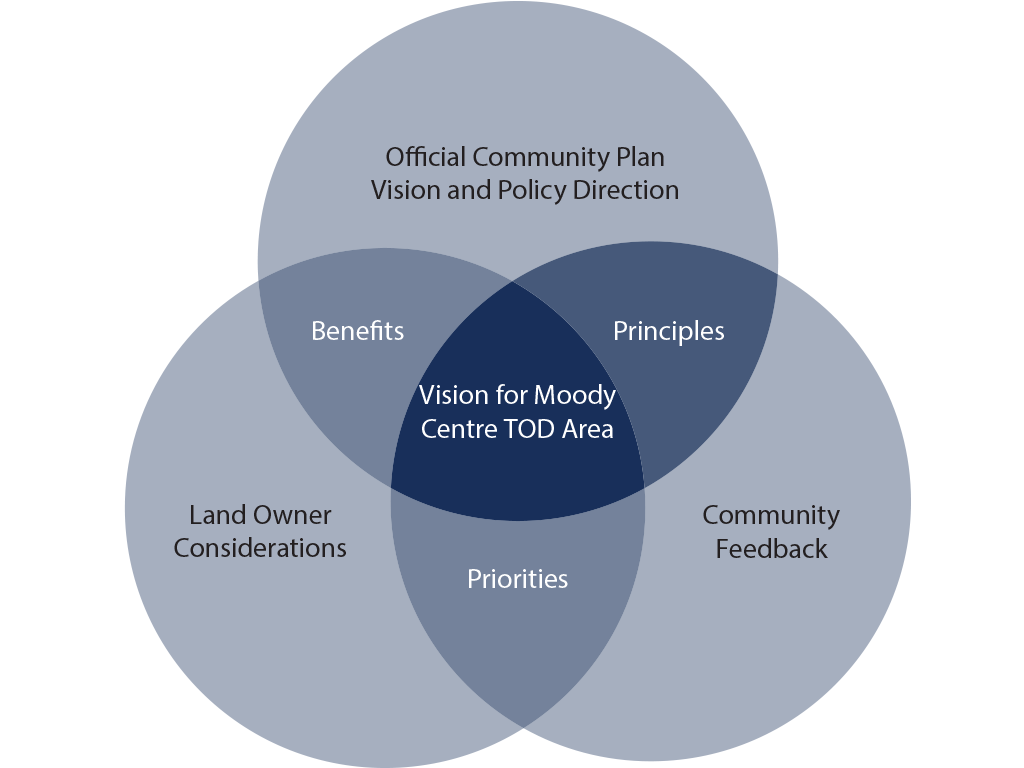 6 Key Principles for Moody Centre
Encourage all modes of mobility
Create well loved public places
Support health and wellbeing
Support Diversity and Inclusivity
Create meaningful urban form & mixed use
Promote Art and Culture
Your Voices
Source: City of Port Moody, Public Consultation Summary 2017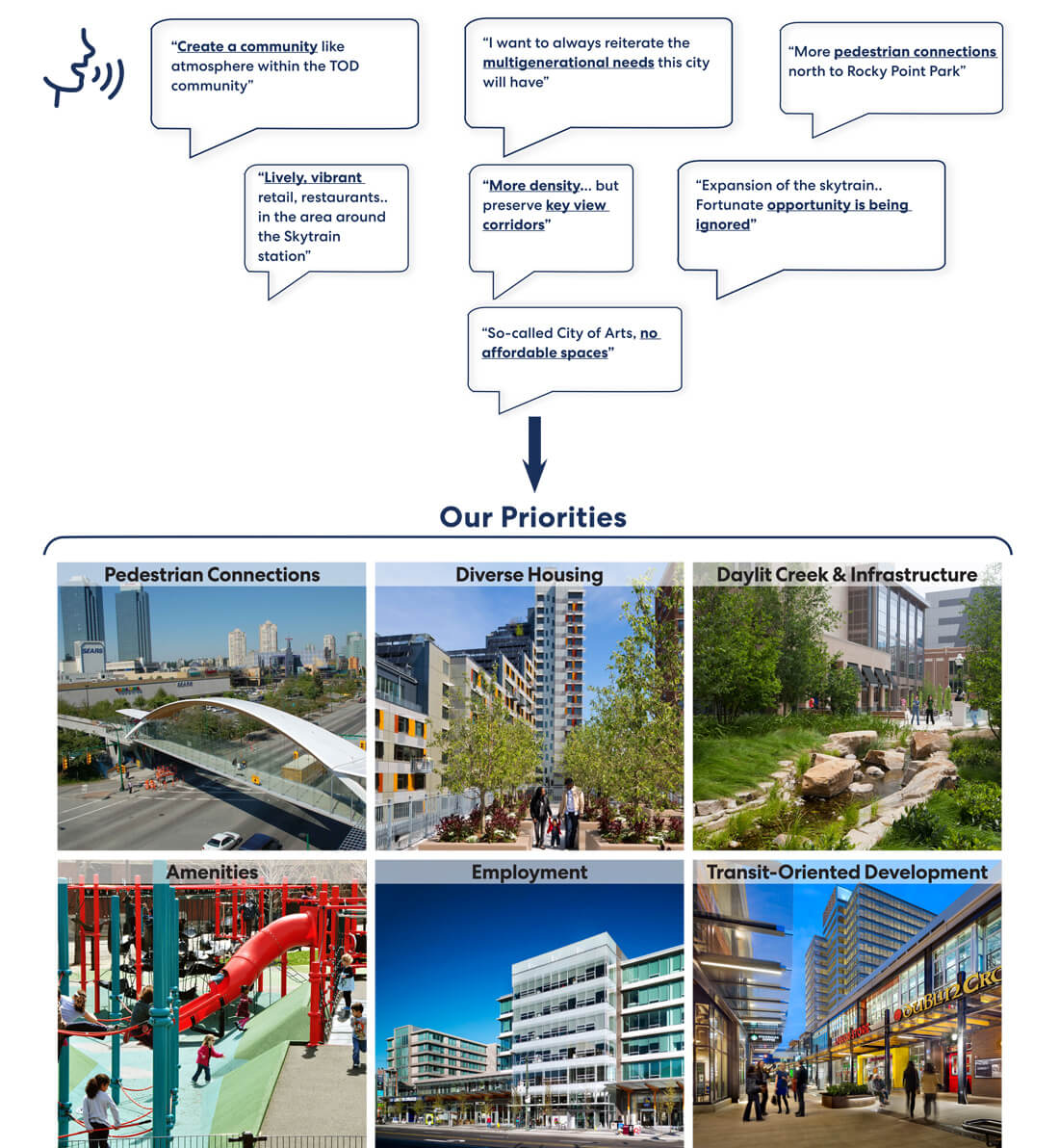 Where we are now
The Preliminary Master Plan envisions approximately 4,135 homes, and 2,000 jobs for the Moody Centre TOD Area. Please note that the massing and forms shown are preliminary and are subject to change. Click the images to view larger version.